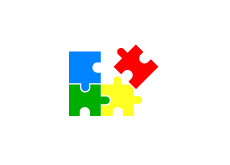 Our good friends at Google run a daily puzzle challenge and asked us to help get them out to the geeky masses.
Each day's puzzle will task your googling skills a little more, leading you to Google mastery.
Each morning at 12:01 a.m. Eastern time you'll see a new puzzle, and the previous day's answer ...
Wired News