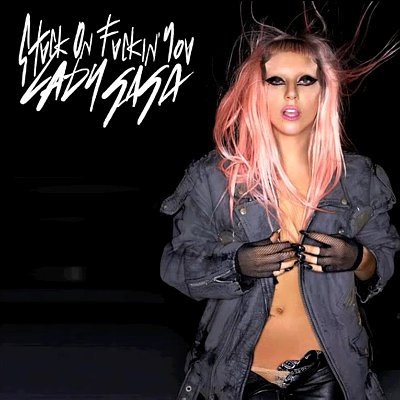 Lady Gaga tweeted an unreleased song complete with lewd lyrics as a Christmas present for her fans.
The pop star tweeted a link to an unreleased song called Stuck On F You as a treat for her fans, also known as her Little Monsters.
She shared the MP3 on her Twitter page and also explained how the song came to be.
The pop star said that she wrote and recorded the song on her bus during the US leg of her Monster Ball tour after the concert in Saint Paul, Minnesota.
The uncensored song runs for more than five minutes and was recorded in one take, with the singer using the word 'f' several times.
One line from the song goes 'Baby, you're my liquor I'm addicted to you, so I'll just be stuck on, stuck on f you-hoo.'
"Merry X-mas Little Monsters! Listen Here to my UNRELEASED SONG 'Stuck On F You'," the Daily Mail quoted her as tweeting.
"Merry Christmas! Here's a SoundCloud download of my unreleased song 'Stuck On F You' For your IPODS!! I love u!" she said