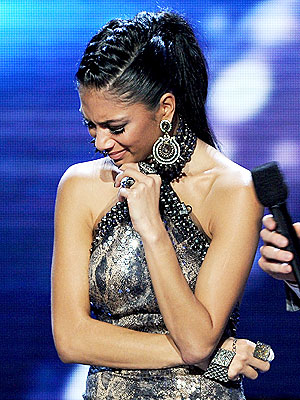 For the record, Nicole Scherzinger did not send Rachel Crow home on Thursday night.
This X Factor judge instead chose to let America decide between the 13-year old and Marcus Canty, yet Scherzinger is the panelist facing the harshest fan rebuke after Crow's name was called for elimination.
"My heart comes from the right place, so I get really sensitive when people are negative," the former Pussycat Doll told reporters after the show. "Don't [critics] know I only want the best for every single ...
THG