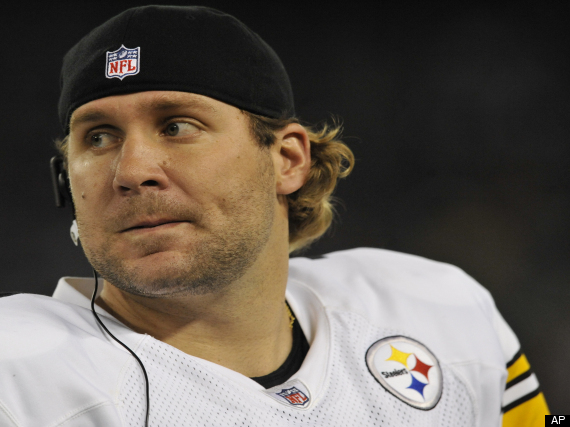 Ben Roethlisberger will be in uniform Saturday for the Steelers even though QB Charlie Batch is starting for Pittsburgh. It will likely be the first game Roethlisberger has
CAPTION
By Kirby Lee, US Presswire
missed due to injury since 2009.
Like Big Ben, Rams QB Sam Bradford has a high ankle sprain. Unlike Roethlisberger, Bradford is inactive today. Kellen Clemens will start his second straight game for St. Louis.
The Steelers are also playing it safe with OLB LaMarr Woodley (hamstring) and C Maurkice Pouncey (ankle), keeping both men down today.
Elsewhere, Titans RB Chris Johnson (ankle) will start today vs. Jacksonville. Bengals WR A.J. Green (shoulder) will play vs. Arizona. Broncos S Brian Dawkins (neck) and RB Willis McGahee (hamstring) are a go.
QB Kevin Kolb's concussion will keep him sidelined again for Arizona. John Skelton will make his sixth start of the season for the Cardinals.
In Washington, Redskins rookie RB Roy Helu (knee/toe) is out.
Patriots LT Matt Light is out after hurting his ankle in pregame warm-ups.